What Should I Do After a Car Accident If I Don't Have Car Insurance?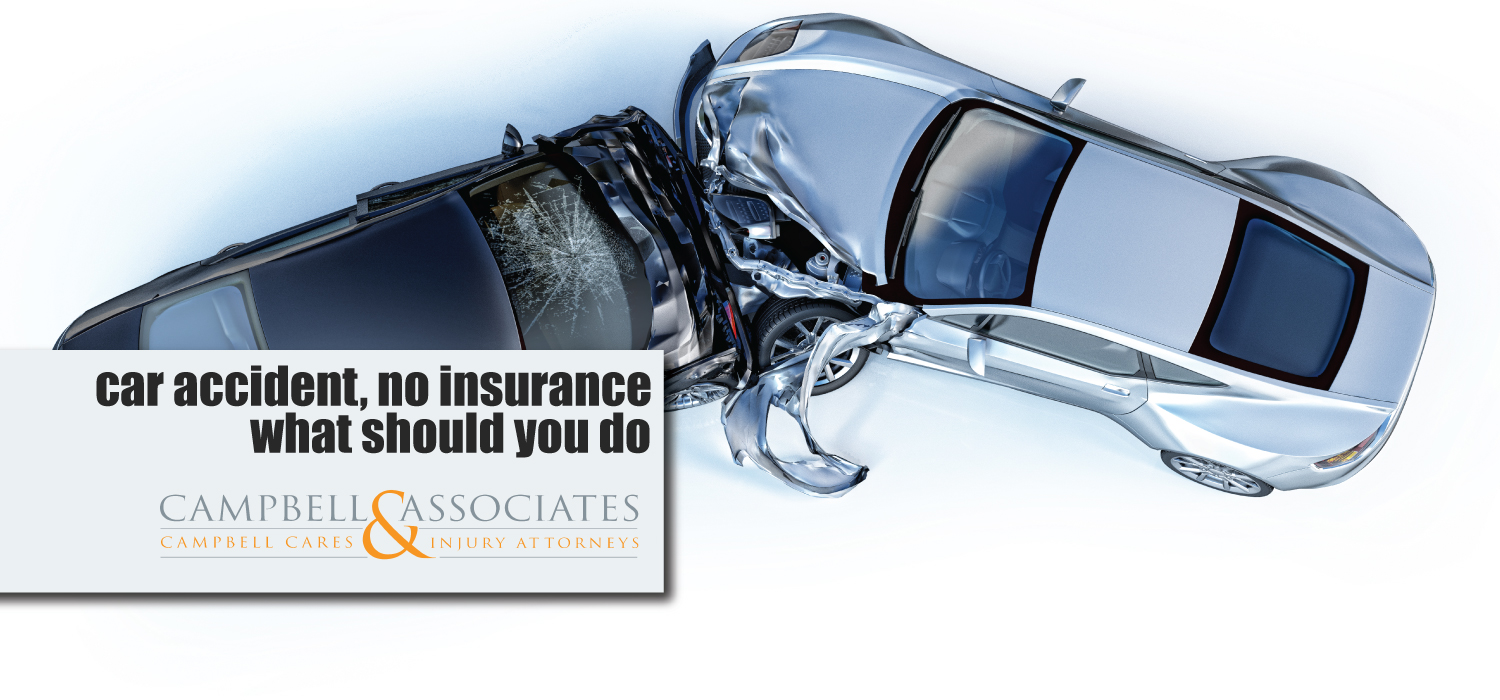 Each state, including North Carolina, has its own set of coverage requirements, insurance laws, and penalties for drivers caught driving without car insurance.
For example, North Carolina requires drivers to have liability and uninsured motorist coverage. Liability coverage must equal a minimum of $30,000 for bodily injury liability per person; $60,000 of total bodily injury liability per accident; and $25,000 of property damage liability per accident.
RELATED ARTICLE: Who Pays for Medical Bills After a Car Crash?
Car insurance is an essential protection because the financial responsibility of covering car accident costs are crippling for most people. However, about one in eight drivers is uninsured and the national average is reported to include 13 percent of drivers.
First Steps After a Crash If You Don't Have Car Insurance
Although North Carolina classifies driving a car without insurance as a misdemeanor, which could include fines or jail time, it's essential to explain your situation truthfully in the event of a car accident. Giving false information or producing a fake insurance card will only worsen your situation.
Because North Carolina is an at-fault state, fault will still be assigned depending on the person responsible for the accident. For this reason, you should still document injuries, note property damage to both vehicles and attempt to secure witnesses.
It's in your best interest to ensure that the other driver's account is honest and accurate.
No-Fault vs. At-Fault (Tort) States
In a no-fault state, if a person is injured in a car accident, that person is typically required to seek compensation directly from their own car insurance coverage. Only rarely can the injured person file a lawsuit—generally where injuries are deemed "significant" under the state's threshold definition, or when medical expenses exceed a certain amount, such as $20,000.
This is not the case in at-fault or "tort" states like North Carolina. If you cause a car accident and another person is injured, that person can sue you for all the damages that person suffered from the car accident that exceed liability coverage. This could include medical bills, lost wages, property damage, and physical and mental pain and suffering. These damages will be paid out of your own pocket.
Contacting an experienced personal injury attorney is particularly helpful if you've been in an accident in an at-fault state and did not have car insurance at the time of the accident.
What is the Penalty for Driving Without Insurance in North Carolina?
State law in North Carolina requires insurance companies to notify the DMV when coverage has been canceled. Law enforcement officers also have the power to ask you for proof of insurance. If you in fact have a lapse in coverage, you must pay a civil penalty fee that ranges depending on how many prior lapses you have on record.
You'll have to contact the DMV directly to explain the mistake or show proof of new insurance. Penalties and fees must be paid within ten days of notice or the DMV will revoke your license plates.
Failure to carry insurance at the time of the crash will also mean having your license suspended for up to one year and increased insurance premiums in the future.
Campbell & Associates Car Accident Lawyers
If you've been in an accident with an uninsured driver, the experienced attorneys at Campbell & Associates Law can review the details of your case. Call for a free consultation at (704) 333-0885 or online for a free case evaluation.