INJURED, Call Campbell

&

Associates Now
704.333.0885
Your Injury Response Team In The Carolinas
At Campbell & Associates, we have helped more than 35,000 individuals achieve a settlement or jury verdict. You're not just a case file or a number. We work hard to build relationships with our clients across the Carolinas. Our experienced personal injury lawyers and support staff are here when you need us the most. With over 37 years of personal injury law experience, you can count on our knowledge to assist you during the most difficult of times.
Campbell & Associates wants to be there for you in your time of need, helping you fight for the compensation you deserve. With offices across the greater Charlotte metropolitan area we've delivered top results* for clients throughout the states of North and South Carolina. Remember your accident consultation is free. You also pay nothing unless we win.
IF YOU HAVE BEEN INJURED YOU MAY DESERVE COMPENSATION.

WE'RE READY TO HELP YOU FIGHT FOR WHAT YOU DESERVE.
Get Your Free Consultation
Our Areas Of Legal Practice Include
Wonder wonderful experience. I would say the best law firm around they worked with me listened to me and they jumped through hoops to help me and do whatever they could to make sure I was took care of and Brooke the paralegal I had for my workercomps case best one hands down I will only choose to work with her if I ever have another worker's comp case again. Also thanks to my lawyer brad as well for him pushing to get every cent I deserved amazing team and amazing people the best around and they will push to make sure you are took care of and you are happy no matter what it is. In the future I will only choose cambell and associates. If you ever need a case took care of go to them it was quick and easy to explain my case and they were quick to respond and accept it. Amazing, quick, fast, and they are on point. Thank you guys so much for helping me, winning the case for me, and pushing to get everything that I needed.
Campbell and associates team handled both personal injury cases I have had over the past 3 years with excellence! The staff working there, Jess, Izzie, Marissa, and Clair were professional, knowledgeable, caring, and concerned about my welfare. Both cases were handled just as Clair had predicted the process would go. Kept in touch with me during the waiting period to allow for the healing of both physical and mental wounds. I'm very pleased with their expertise and the outcome I received. Thank you to all who assisted with my case that I never met. Thank you for making these 2 accident cases as uneventful as possible! I had complete confidence and peace in your ability, and I was NOT disappointed!
When I contacted Campbell & Associates several months after my work related injury occurred, I was unsure about as to whether I had made a good decision to pursue relief by seeking council. But after only a few sessions on the phone I knew I had made the right decision. Melanie always made time to answer my questions and when I felt frustrated she helped put my fears to rest with her confident attitude. Her experience and knowledge gave me great confidence as the process moved forward. I would highly recommend Campbell & Associates to my friends and family if they ever need the assistance from an attorney. I am thankful that Campbell & Associates saw my claim to a successfully and equitable conclusion.
Campbell and Associates made my life so much easier from taking care of an auto accident to an injury incident. Dawn helped me every second of the way and was always there to answer all my questions any time of the day. I highly recommend using Dawn and the ladies in both Gastonia/Charlotte area. Thank you all so much for making sure I was took care of. I could never thank y'all enough.
I filed for disability and was denied twice. I did not call Campbell… my husband did. I was treated with total respect and excellent explanations when I had questions. Chris did an excellent job. We were denied the first time and were granted disability the second effort.
I love that they listened to my concerns and helped guide me through my whole case. I never had workers comp, and they made me feel comfortable with understanding the process. My lawyer was very clear, and helped me get my settlement, and fought hard to the end. I loved working with Campbell law firm. I would recommend them to help anyone. I'm glad someone referred me and it was the best experience for myself. Thanks a lot
I was amazed on how quick Campbell and Associates returned the call. Told them my problems and I never seen such quick action. I started getting results by the next day. I was in constant contact with Melody. She answered all my questions and kept me up to date, made calls handled everything. She never let down and called back when she said she would. I was very impressed with her professional manner,ever company had her things would be great. Now Brad is great also met him several times always on top things. Between the two of Campbell and Associates have nothing to worry about. I give them a A+rating and highly recommend them.
Brad Smith did a great job with my case. Melanie was awesome as well, always updating me and keeping me informed about it. Definitely I was in great hands with them. Thanks
Really nice people to work with on my case! Melanie was always so helpful no matter what questions I had she always got me the answer regardless and that goes a long way when you have a lot on your plate!!! Would highly recommend!
Very helpful and easy to work with. I would recommend them!
Campbell & Associates showed exceptional service while handling my case. From the onset, Melanie Meacham, my Campbell & Associates contact and Paralegal, kept me in the loop every step of the way. I am very pleased with the professionalism and dedication Melanie, Brad, and the Campbell & Associates team provided me during the course of my case. I personally would recommend Campbell & Associates to anyone needing a well-qualified attorney to handle their personal injury case.
I really appreciate Campbell & Associates. They made sure everything was right for me, and I did not worry because they took care of everything and they did it with the right attitude, and I am so glad I chose them!!!
Let me start by saying it's been a pleasure working with Brad and Brooke throughout this stressful case, they are both amazing, respectful, and professional. They honestly have your best interest at heart, If you ever find yourself injured at work don't hesitate give them a call!!!
I can't thank Campbell & Associates enough for representing me following a work-related accident. They let me know from the beginning what my rights were and the benefits that I could expect. They kept me informed of all that was transpiring as the case moved forward. Melanie and Brad were very thorough and extremely knowledgeable. Their professionalism was first-class. I was extremely satisfied, and it goes without saying that if need be, I would certainly use them again.
I never leave reviews but when it comes to Campbell and Associates they are the best for workers comp. I had previously retained a lawyer for my case at another firm and I was not pleased at all. I called Campbell and Associates and explained my situation to Melanie and from that 1st conversation I had with Melanie I knew I was doing a great decision switching firms for my Workers Comp case. Bradley and Melanie made sure they explained everything very well to me from the beginning to the end. They may seem like they are not working on your case but they are working very hard on your case. They take the worries away. Thanks again Melanie and Bradley.
Christopher was amazing! He took on my daughter's child-adult disability case after we'd been fighting to get her help for years, and she was turned down by Social Security. He listened to her…he helped her feel at ease. He spoke to us with respect and explained details, going in front of the court, etc. without getting us hyped up with false expectations. Praise God-she was approved! The staff we were in contact with was very kind and professional. Definitely recommend!!
I retained Campbell & Associates for my workman's comp case.  I worked with Melanie exclusively. She was extremely helpful, knowledgeable, and understanding with all aspects of my case. I would recommend giving them a call and asking for Melanie.  She was a pleasure to talk with.
Great service. No complaints. Dawn has amazing communication and very professional. I will definitely recommend their office. Very pleased!
They were very helpful, understanding of my loss, and patient with me through my case. I would recommend their services.

In addition Bradley Smith was EXCEEDINGLY understanding and PATIENT of the many hues of my sorrow. At times it paralyzed me and he was ABOVE understanding and patient with me. Mourning popped up in various ways which shocked me. TIME is no factor in mourning or its various manifestations. They helped me in the DEATH of my husband via worker's comp case.

Brooke Travis, is a doll and VERY helpful in my case. They both stepped in and SAFEGUARDED me and my interests… I truly appreciate them.

It's one thing to DO A JOB, as we all know, but many firms FORGET the emotional side of a case. BRADLEY AND BROOKE ??REMEMBERED ME??… that was huge. They didn't lose sight of the person behind the case… even when I LOST SIGHT of myself at times.

From the bottom of my heart… THANK YOU BOTH! I highly recommend them.
My experience with Campbell and Associates was just flawless. Even though my case was very small my case manager and the attorneys gave me the ultimate of information guidance and attention throughout the entire process. The staff was very compassionate and responsive if I had any questions along the way. My case was handled in a way that I was well informed and well supported throughout the entire process I would definitely use Campbell and Associates again should the need arise.
I recently had a workman's comp case which had to go to mediation. Attorney Brad and paralegal M.s Brooke were great to work with. They completely explained every step which eased my anxiety. I even gained new computer skills thanks to Ms. Brooke. I would recommend (and do) Campbell & Associates for any legal issue.
Highly recommend! Mr. Brad Smith and Mrs. Brooke Travis always kept me in the know of everything that was going on. Fast and friendly responses to questions. I would definitely use again if ever needed for anything!! Thanks for all of your help!!!
"Thank you Clair Campbell and staff. You took care of my husband when he fell and injured himself when we were so far from home. I cannot thank you enough for your legal help and kindness in getting us through that frightening and life altering experience."
Highly recommend using this firm. Very friendly, knowledgeable, and work hard to win your case.
These things take time, Campbell and Associates were great with reassuring work was taking place. Great customer service and they faught for more and won so I'm a happy girl!
"The exceeded my expectations and did a great job. Everything they said would happen, did happen and they were there to look out for my interests when no one else would. I recommend them highly."
Why Choose Our Personal Injury Firm?
Campbell & Associates
Personal Injury Law Firm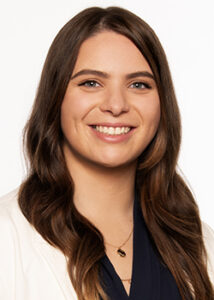 Marissa V. Singleton
Litigation Attorney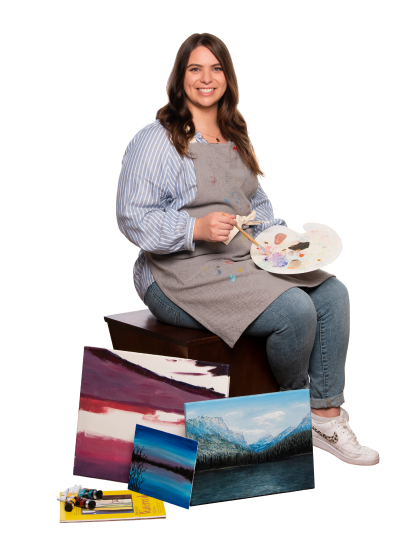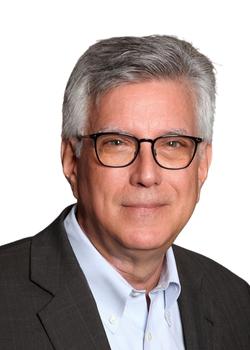 Patrick McMurtray
Litigation Attorney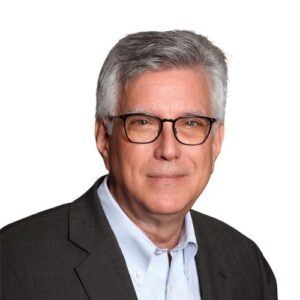 RESULTS. COMPASSION. INTEGRITY
Campbell & Associates wants to be there for you in your time of need, helping you fight for the compensation you deserve. With offices across the greater Charlotte metropolitan area we've delivered top results* for clients throughout the states of North and South Carolina.
RESULTS. COMPASSION. INTEGRITY
Campbell & Associates Personal Injury Firm wants to be there for you in your time of need, helping you fight for the compensation you deserve. With personal injury law offices across the greater Charlotte metropolitan area we've delivered top results* for clients throughout the states of North and South Carolina.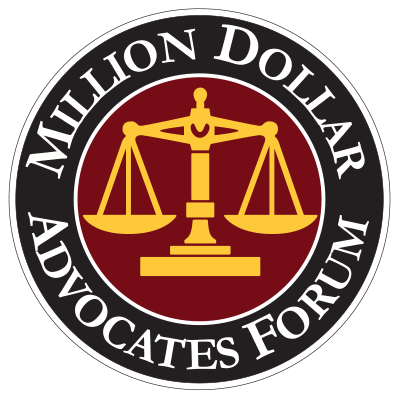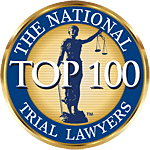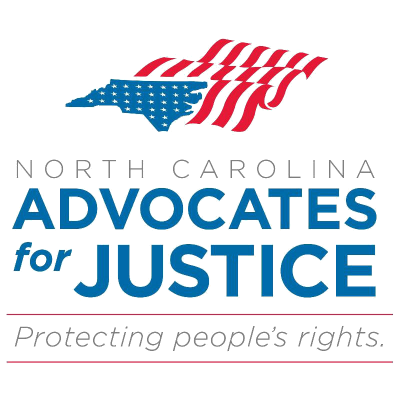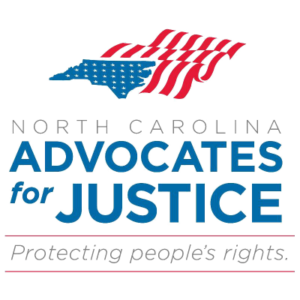 Membership in the Million Dollar Advocates Forum is limited to attorneys who have won million and multi-million dollar verdicts and settlements. You can find the criteria for membership in the Million Dollar Advocates by clicking here. Campbell & Associates Personal Injury Firm does not represent or claim that similar results will be achieved in your case.
The National Trial Lawyers is a national organization composed of the Top 100 Trial Lawyers from each state. Membership to the organization is obtained through special invitation and is extended only to those attorneys who exemplify superior qualifications, leadership, reputation, influence, stature, and profile as trial lawyers, both civil plaintiff and criminal defense. For more information on the National Trial Lawyers organization click here. Campbell & Associates Personal Injury Firm does not represent or claim that similar results will be achieved in your case.
Results Disclaimer
*Each case is different and must be evaluated on it's individual facts. Prior results do not guarantee a similar outcome can be achieved in future cases.